Welcome to St. John Neumann Catholic Church!
Every Catholic church holds a special place in the hearts of believers. We go to our parish churches to encounter Jesus Christ in the Eucharist, both at Mass and in the tabernacle. We bring our babies there to have them brought into the family of God, and we bring our deceased loved ones there to pray for them on their journey home. Couples exchange and renew wedding vows in their parish church. The repentant sinner finds the consolation of the sacrament of Reconciliation. In their parish church, people find the support and nourishment that can only be given by other members of the Body of Christ.
Welcome to the parish church of St. John Neumann – 1825 households strong, 72 of which have joined us since July 2012! Pray with us, worship with us, walk with us as we grow in our identity as daughters and sons of a loving Father and faithful disciples of Jesus Christ!
Rev. Joseph MPR Cocucci, Pastor
P.S.: Did you know that you can show your support for St. John Neumann Church every time you buy books from Amazon? It's a new program called "AmazonSmile." Just click here to start shopping. Enter your Amazon account information. (If prompted to choose your charitable organization, enter "St. John Neumann Roman Catholic Church." Be sure to choose the one in Berlin, Maryland.) Amazon will donate 0.5% of the price of eligible AmazonSmile purchases directly to St. John Neumann Church – it's as easy as that! You can also copy this link into your web browser to access AmazonSmile: http://smile.amazon.com/ch/13-4354548.
Happy shopping, and thanks for supporting us!
Capital Campaign Appeal Weekend
This weekend is our "Commitment Weekend" for the Sustaining Hope for the Future campaign. It will be one of our final opportunities to reach out to all families to ensure that everyone has had the chance to participate in this very important cause.
During Mass, you will be asked to complete a pledge card. If you have already donated or pledged to the campaign—thank you so much! Please continue to pray for the success of the campaign.
But if you have not yet made a pledge, this is your opportunity to help us finish the campaign on a very strong and positive note. Your small sacrifice of $5/day, $3/day or $1/day will go a long way toward securing the future of our parish and diocese.
Thank you, once again, to everyone who has been a part of this campaign!
JOIN US!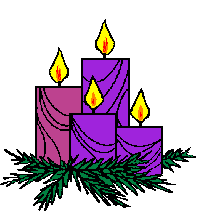 St. John Neumann Parish & Family Life Committee
invites all parishioners and families
to attend our fourth annual
Advent Wreath Making Event
Sunday November 23, 2014 from 12:30-2:00 pm @ MBS
If you have your ring from last year, please bring it!
Wreath rings will be available for $5 each
or you can also bring in your own wreath
to enhance with greens, candles & ribbon.
Pizza, drinks & donuts will be provided.
There will be a "letters to Santa" table and
Santa will be there to collect his mail in person!!
$10 donation per family is requested
Thanksgiving Day Mass
Thursday, 27 November
Daily Mass will be celebrated at 9:00 AM
Office Hours
Monday-Friday 8:30 AM-3:00 PM

parishoffice@stjnrcc.com